KELTRON Ethernet (IP) Signaling System
April 22, 2016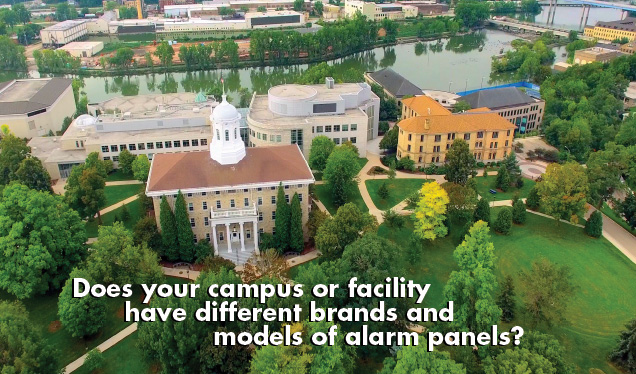 The newest and most exciting life safety event management solutions is the Keltron Ethernet (IP) Signaling System. This system is a network-based, UL listed, multi-vendor alarm monitoring and event management system. System flexibility and simplicity is the key to this powerful system. Ashton Sound and Communications, Inc. recently installed a multi-mode system that enabled Portage County, Ohio to monitor fire alarms in seven buildings, including more than 90 panic alarm buttons, and two security systems. Each fire alarm system reports the building, zone, and addressable device to the Keltron dispatch station. The panic alarms are identified by building, department, and exact desk of the alarm. The ability to import building drawings allows the system operator to see exactly where the alarm is originating, enabling him/her to respond accurately and appropriately.
The county also experienced an excellent ROI because the system eliminated all of the previously used telephone lines, saving $1200 to $1500 per month. Wherever the county's WAN exists, emergency or any other equipment can be monitored. Call Ashton today to learn more about the Keltron system's capabilities, how it can meet your needs, and immediately save you money. Keltron Corporation, a 50-year-old company is an Ashton Channel Partner.
For a review of previous "featured products," click on the yellow news button on the home page.