Sound Masking
A sound masking system emits low-level, non-distracting masking noise designed to reduce speech intelligibility and thereby improve speech privacy. This improvement in speech privacy can be of great value in open-plan offices, doctors' examination rooms, and other environments where confidentiality is important. Sound masking can also reduce distraction.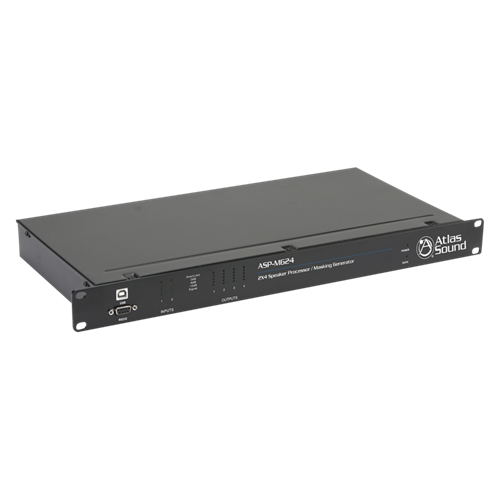 What About Sound Masking
Sound masking can reduce the distraction caused by traffic, office machinery, and other unwanted sounds. Because this benefit is limited to situations where the unwanted sounds are of relatively low level, however, speech privacy is the focus of most sound masking systems. A typical sound masking system consists of a masking noise generator, an equalizer, one or more power amplifiers, and a group of special loudspeakers installed above a dropped ceiling. Well-designed room acoustics are an important component of a successful masking system.
The Economic Benefits of Sound Masking
A lower cost solution is an open plan office with well-designed acoustics and a sound masking system. This kind of environment can achieve normal speech privacy while maintaining the flexibility of the open plan office. As a side benefit, the sound masking system will reduce the distraction of unwanted sounds like office machinery and traffic, enabling the insurance agents and other office workers to maintain a higher level of productivity.
Designing a Successful Sound Masking System
A successful system requires room modeling and expert design to work properly. The engineers at Ashton Sound have this ability along with training of properly installed Acoustical Treatments.
For additional information on your Sound Masking or Acoustical Treatment needs, brochures are available upon request through our customer request page.