Digital Watchdog
Complete IP End to End Solution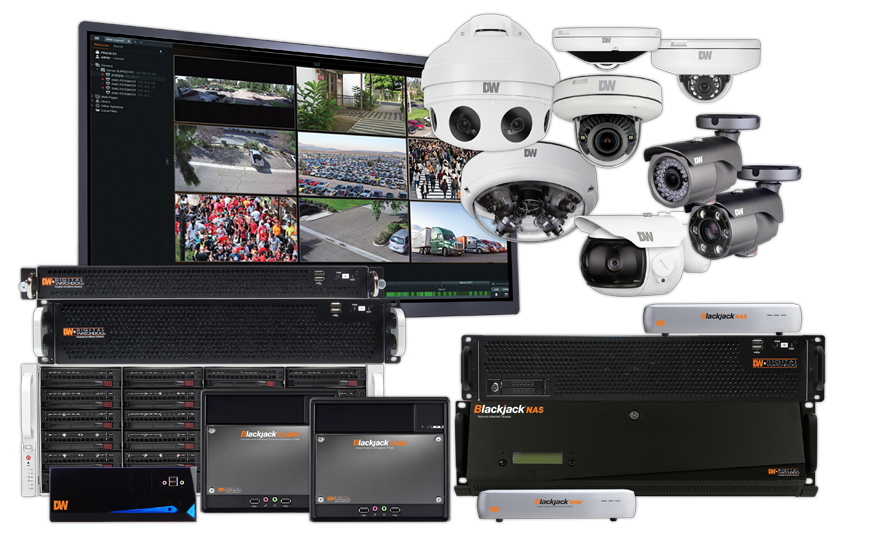 DW®'s powerful Complete IP Solutions refers to MEGApix® IP megapixel cameras recorded on versatile Blackjack® servers powered by DW Spectrum® IPVMS. DW®'s Complete IP Solutions can be tailored to the unique needs of any project and application. Our open platform components create surveillance systems that are enterprise scalable, feature-rich and user-friendly.
DW S

pectrum® IPVMS is an endlessly customizable IP Video Management platform that gives users the ability to create tailored networked video solutions for any type of project, for use by anyone, on any device.
DW's Blackjack® servers powered by DW Spectrum® are robust and user-friendly video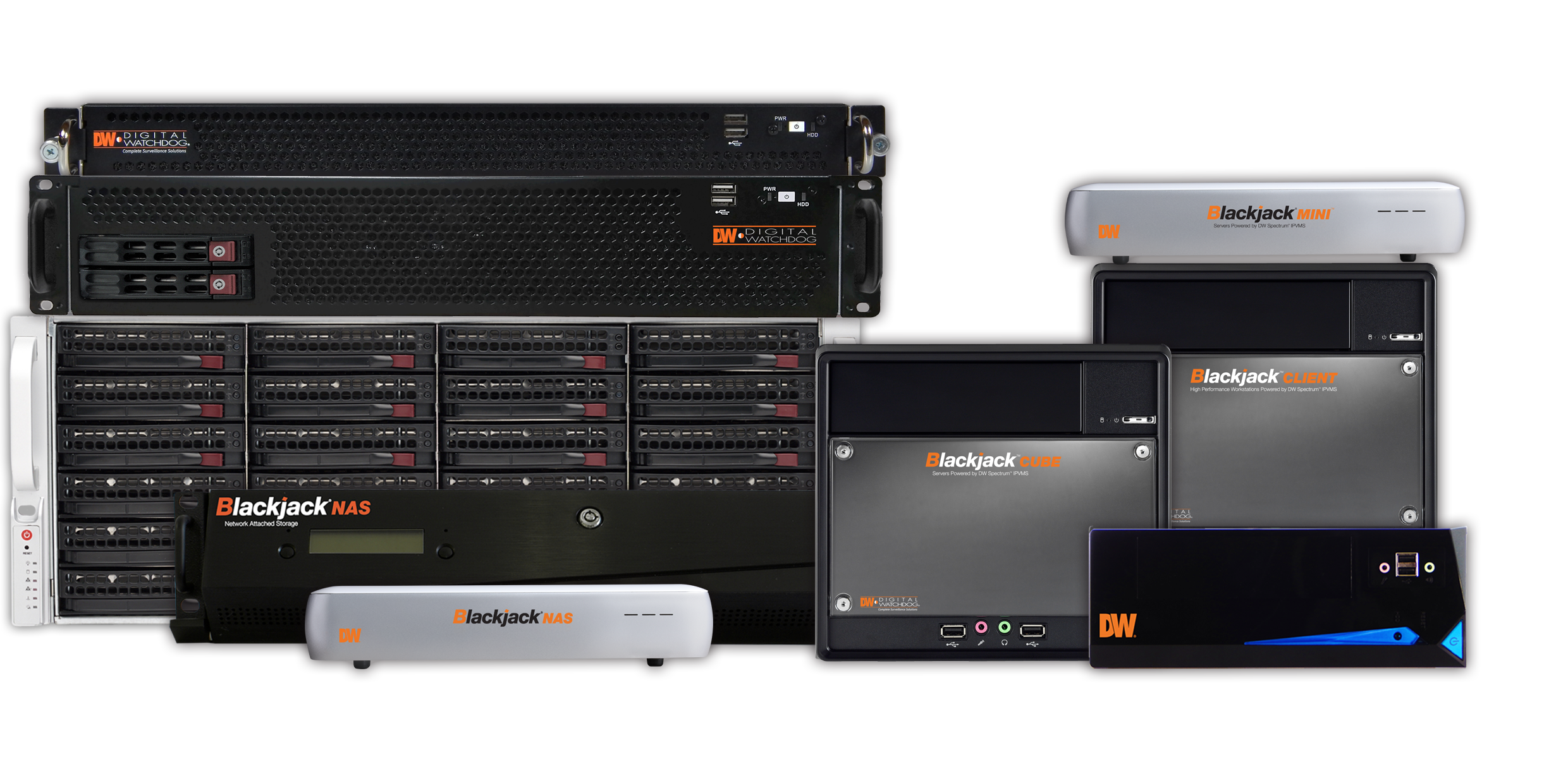 management solutions, highly optimized to provide unlimited scalability, unmatched bandwidth savings and simplified system setup and management. The architecture is cross-platform supporting Windows®, Linux® and MAC® platforms for complete optimization to match any application.
Contact one of our engineers today for a solution that fits your needs.