Warren City Schools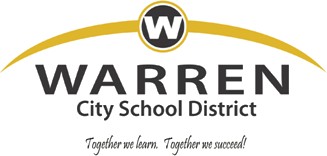 To: Don Ashton,
President Ashton Sound and Communications
From: William E. Kush, Supervisor of Plant Maintenance and Operations and Warehouse, Warren City Schools
Re: Testimonial
The Warren City Schools has been in business with Ashton Sound and Communications for over 38 years. That's how long I've been here, and ever since I can remember, Don Ashton has been performing miracles for us insofar as meeting impossible deadlines:
Our Head Start Program had moved into a different building in December. They needed to get a license for this new location, and they needed a fire alarm and smoke detectors in order to get the license. Ashton Sound and Communications worked over Christmas break to complete the installation before the New Year. Had they not completed the project, our Head Start Program would have lost their funding for the year. Thanks, Don.
Our staff Christmas party needed a sound system for the next day. The one we had didn't work. Don had a complete system in place the next day and repaired our system for the future needs. Thanks, Don.
Our administrative offices recently moved into an old bank building with a clock tower, master clock system, and an ancient fire alarm system. Don's team of experts has repaired the master clock system, has the clock tower on the correct time, and has replaced the fire alarm system with an up-to-date new system just in time to keep the city inspectors at bay. Thanks, Don.
These are just a few occasions where the professionalism of Ashton Sound and Communication has helped us look better and made my job easier. Again… Thanks Don!
To read additional "testimonials," click on the yellow news button on the home page.